Moondance: Van Morrison Songbook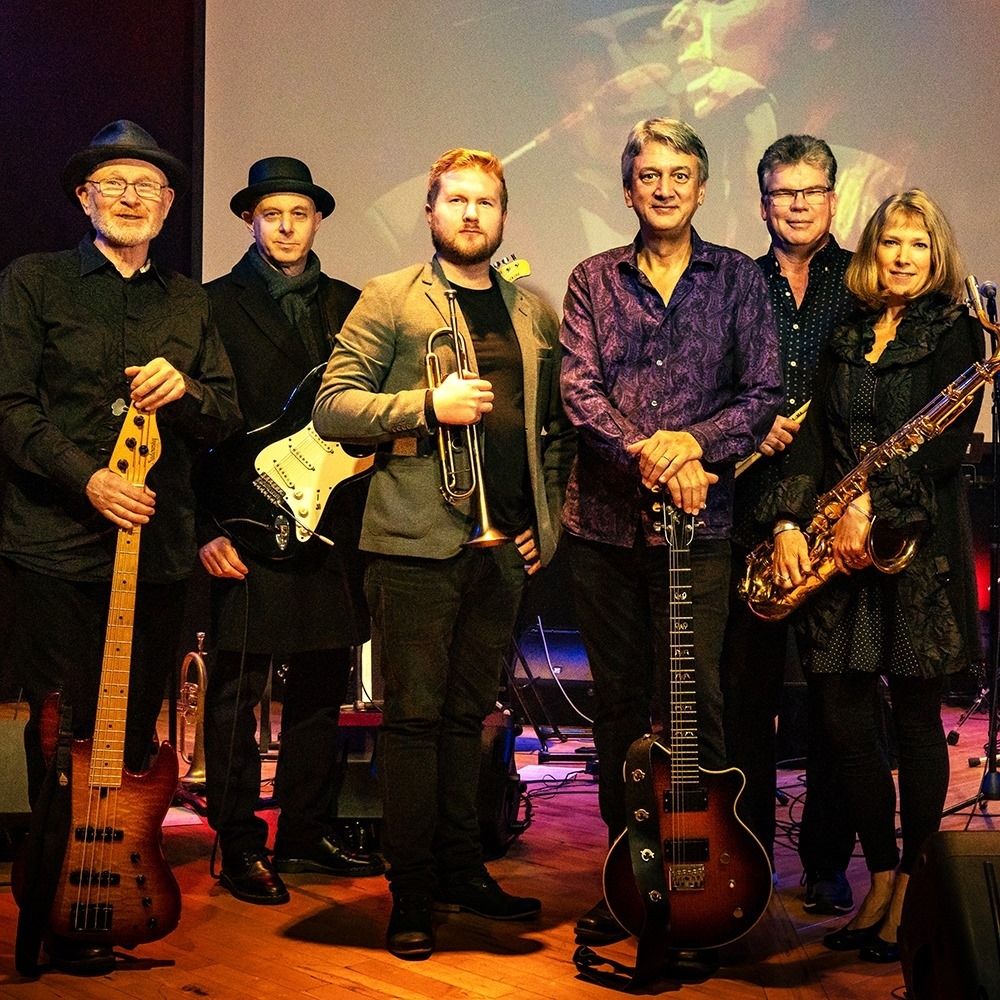 Moondance
van morrison songbook
Mystic Celtic Soul singer and songwriter, Van Morrison has placed his indelible stamp upon Western Music culture with a career spanning over half a century! "Moondance" highlights Morrison's unique blend of Pop, Jazz, Rhythm & Blues and Soul Music.
About the Performers:
Bruce Coughlan: lead vocals, guitar & co-producer
Bruce is an award-winning singer/songwriter with a history of his own. A musical cameleon and interpreter, Bruce slips easily from one style to another, a talent he's shared with audiences for over four decades through groups Bare Facts, The Hightops and Tiller's Folly. Bruce's fans will attest to his keen ability to vocally interpret dozens of iconic vocalist. As both Celtic and Soul Music performer himself, Bruce won't deny the inspiration Van Morrison has been in his own musical journey.
Laurence Knight: bass & vocals & co-producer
Laurence toured and recorded with the Foreman Young Band, Shari Ulrich, Roy Forbes & Long John Baldry before he began working with Bruce back in the 1990's and started Tiller's Folly.
These two bandmates have shared thirty years of musical adventures throughout North America and the United Kingdom. Beyond Tiller's Folly and Van the Man, Laurence and Bruce tour with The Great Canadian Songbook & Voices for the Salish Sea.
Adam Rohrlick: guitar, keys and sax
Adam is a familiar face throughout the Vancouver music scene. He's toured with Michael Buble & Colin James and is a long-time member of Vancouver's favorite party band Dr Strangelove.
Karen Graves: sax & vocals
Karen has worked with Bruce since back in the 1990's when she was an auxilliary member of The Hightops. This vibrant force of nature has toured with Diana Krall, Temptations, & Long John Baldry.
Kyle Axeford: trumpet, guitar & vocals
Kyle is a core member of Gypsy Celtic band The Whiskeydicks and also performs with Vancouver Metropolitan Orchestra.
Greg Stuart: drums & vocals
Another long-time bandmate, Greg Stuart has joined Bruce onstage and in the studio on a number of projects. Greg has toured with Frank Mills & Bo Diddley.
What to Expect: Be prepared to be totally entertained as "Moondance" presents this respectful, energetic and joyous tribute to Van Morrison, his life & music.